KB 109 - Multi-Client Functionality
KB 109 (ABAP): Multi-Client Functionality
| Category: Information | Priority: Normal |
| --- | --- |
| Platform: ABAP | Version: 1 from 23.03.2021 |
Description
Extractors with Multi-Client Functionality
Though the PowerConnect ABAP agent installation process occurs in a non-technical client (technical clients include 000, 001, and 066), functionality exists to extract data from multiple clients. Below are the list of extractors that currently have the ability to extract data from multiple clients:
AL08

ATRA_STATE

BD87_DYN

CDPOS

NRIV

ROLE_AUTH

RSUSR003

RSUSR200

SCC4

SCOT

SLG1

SM04

SM19

SM20

SM21_LOG

SMQ1

SMQ2

SMQR

SOST

SRAL

ST01_STATE

ST03_RFCC

ST03_RFCS

ST03_USRW

ST03_WEBC

ST03_WEBS

ST22

STAD

STAD3

STMS_ROUTE

SU01

SU53

SWEQUEUE

SWI1_LOG

SXMB_MONI

TREAD_DYN

WE02

SUIM (SP 6.07+)

USH02 (SP 7.01+)
Configuration of Multi-Client Functionality
There are a subset of extractors, which require additional configuration to enable the multi-client functionality. The list of extractors which require additional configuration are:
SLG1

SMQ1

SMQ2

SU01

WE02

BD87_DYN

CDPOS
To complete the configuration, please follow the following steps:
Log into the client where the PowerConnect application is installed. Execute the /n/bnwvs/main transaction.

Stop the PowerConnect batch jobs using the buttons below:

Confirm that the PowerConnect batch jobs have stopped. The PowerConnect administrative console will look like this:

Go to Administrator → Setup Metric → Metric Configuration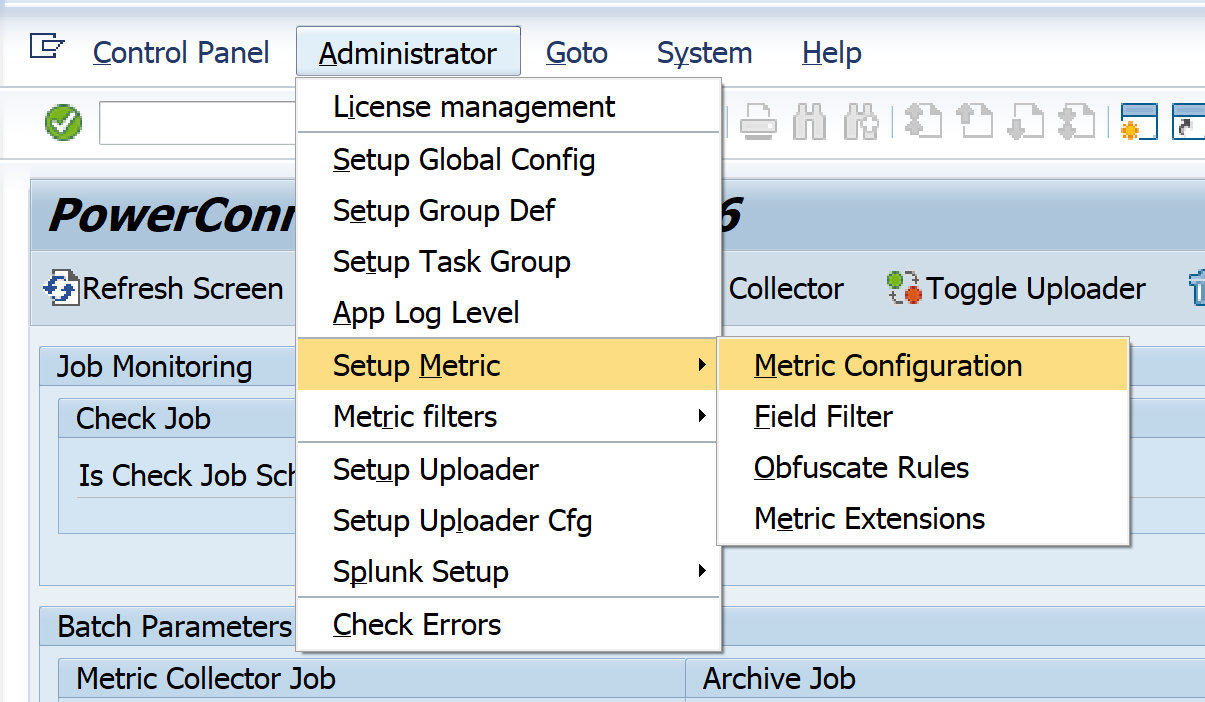 To enable multi-client extraction functionality, you will need to adjust the highlighted sections below based on the extractor you would like to adjust.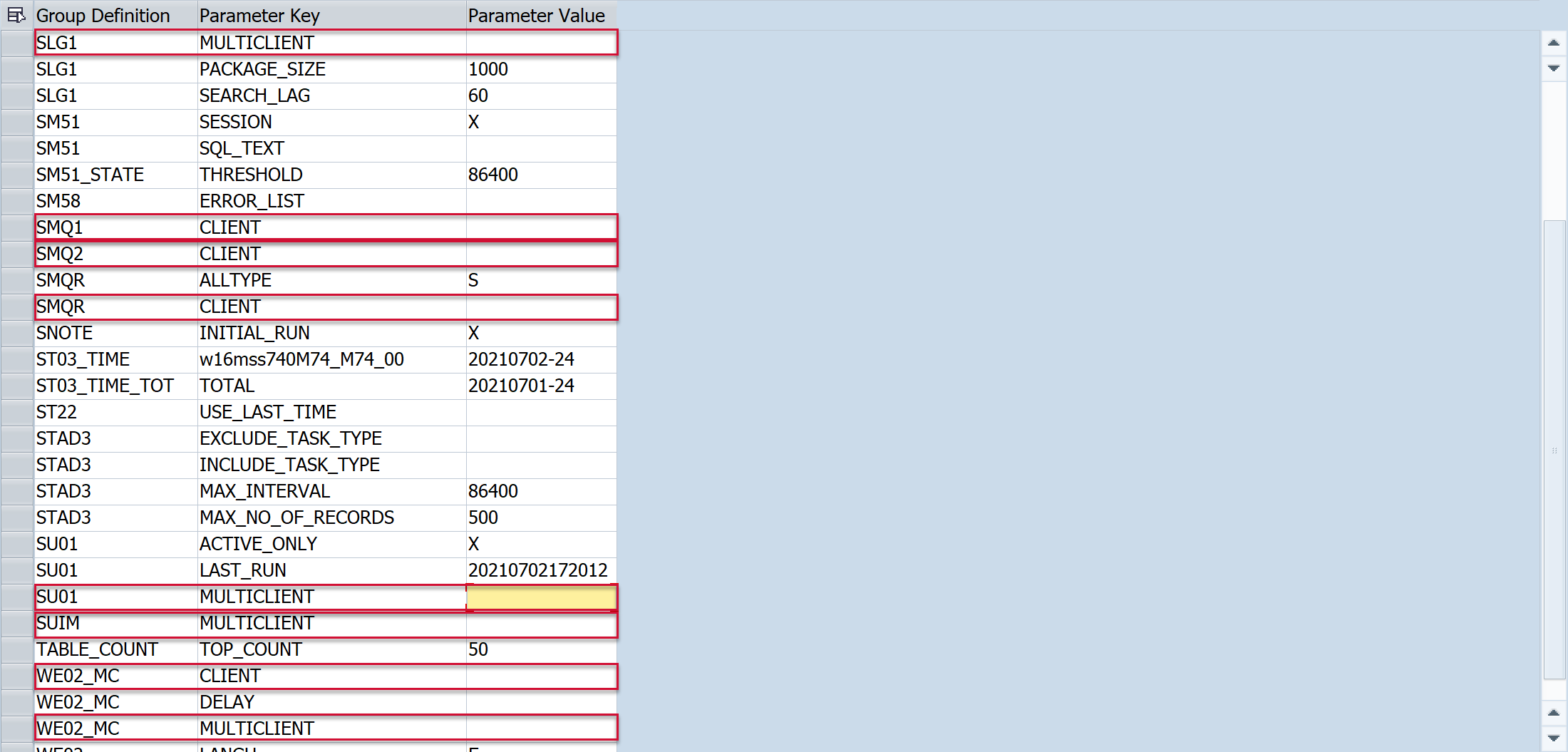 Adjust the highlighted sections below for the desired extractors by adding an "X" or a "*" value depending on the extractor. See below for how this should be configured for each extractor. Save.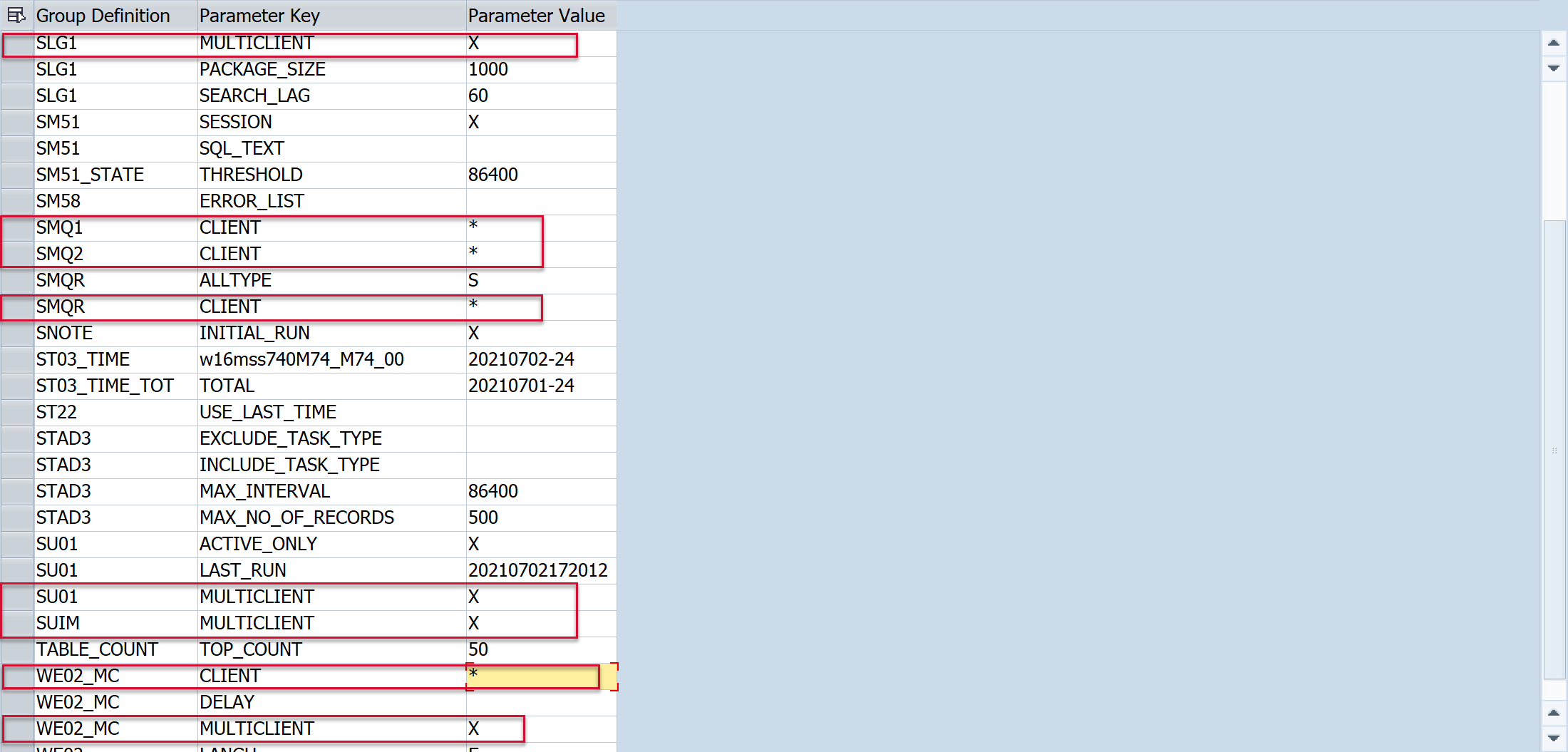 Go back to the PowerConnect administrative console, and then restart the PowerConnect batch jobs using the buttons below.

Confirm the batch jobs have started by validating that the check boxes display as green as seen in the screenshot below.