KB 124 - Update PowerConnect License Key
KB 124 (ABAP) - Update PowerConnect License Key
| Category: Information | Priority: Normal |
| --- | --- |
| Platform: ABAP | Version: 1 from 23.03.2021 |
Description
The following steps should be used to update the PowerConnect license key:
Log into the system where the PowerConnect application was installed, and execute the /n/bnwvs/main transaction. Then go to Administrator → License management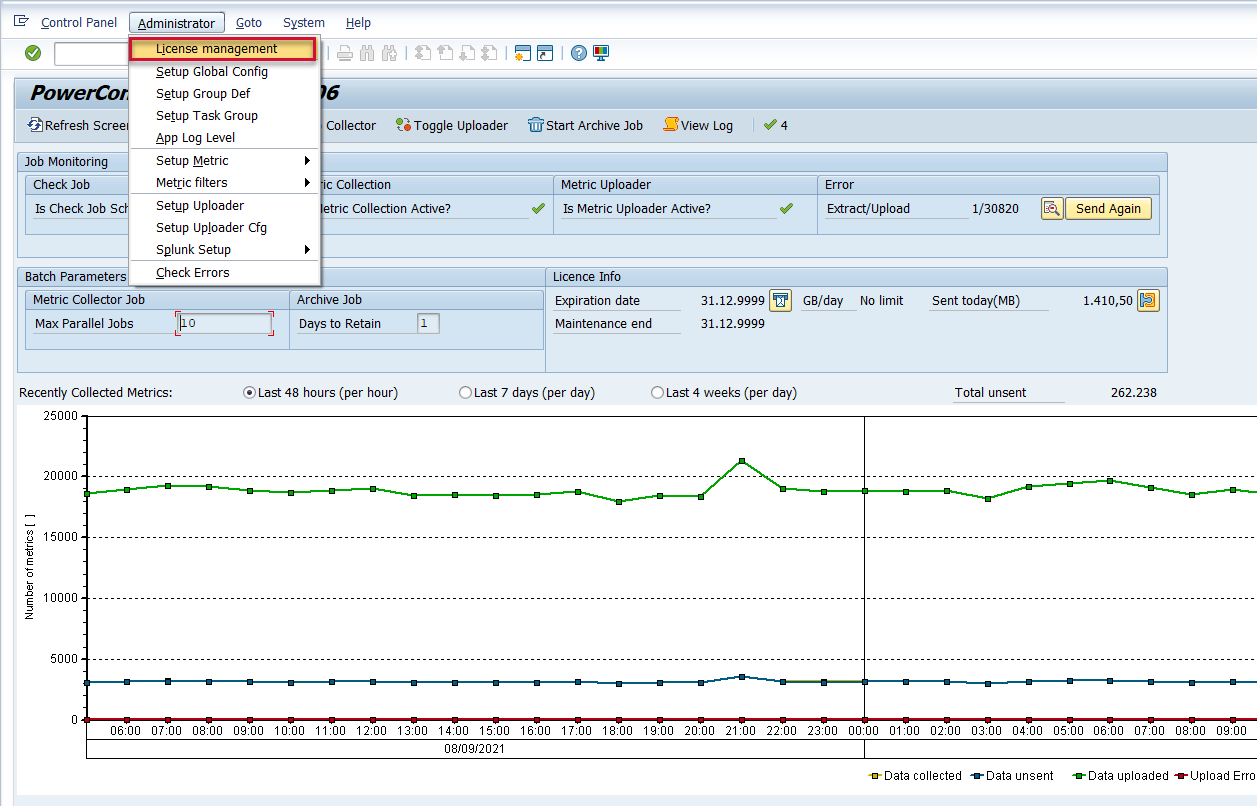 Copy the license key provided by the PowerConnect team into your clipboard, and use the "insert from clipboard" button: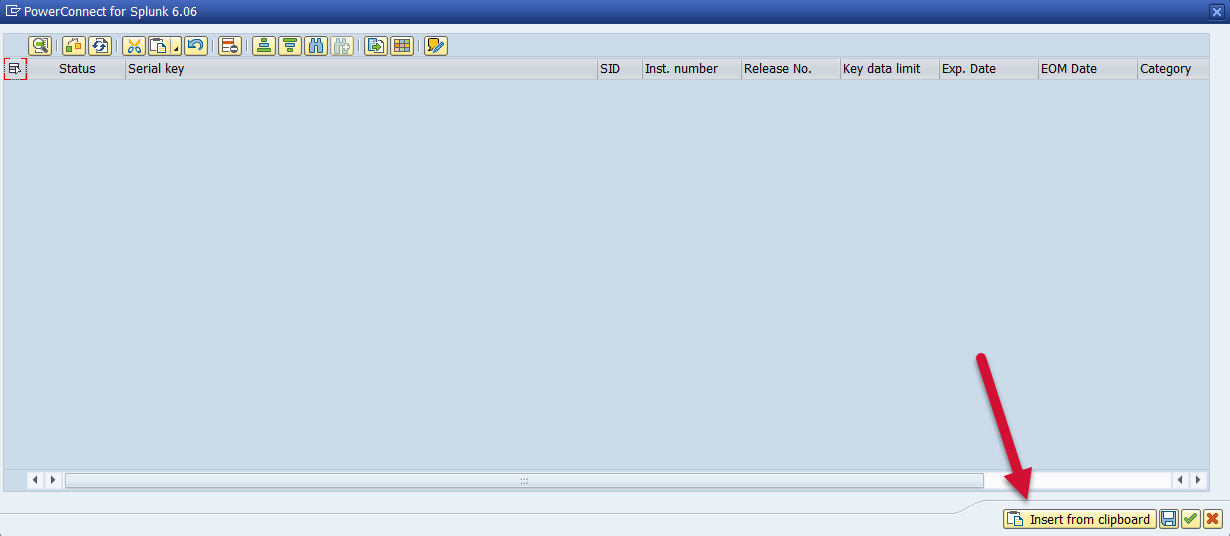 A dialog box will then appear indicating that the license key was successfully applied, and a new row with the license key will be added to to the license key table.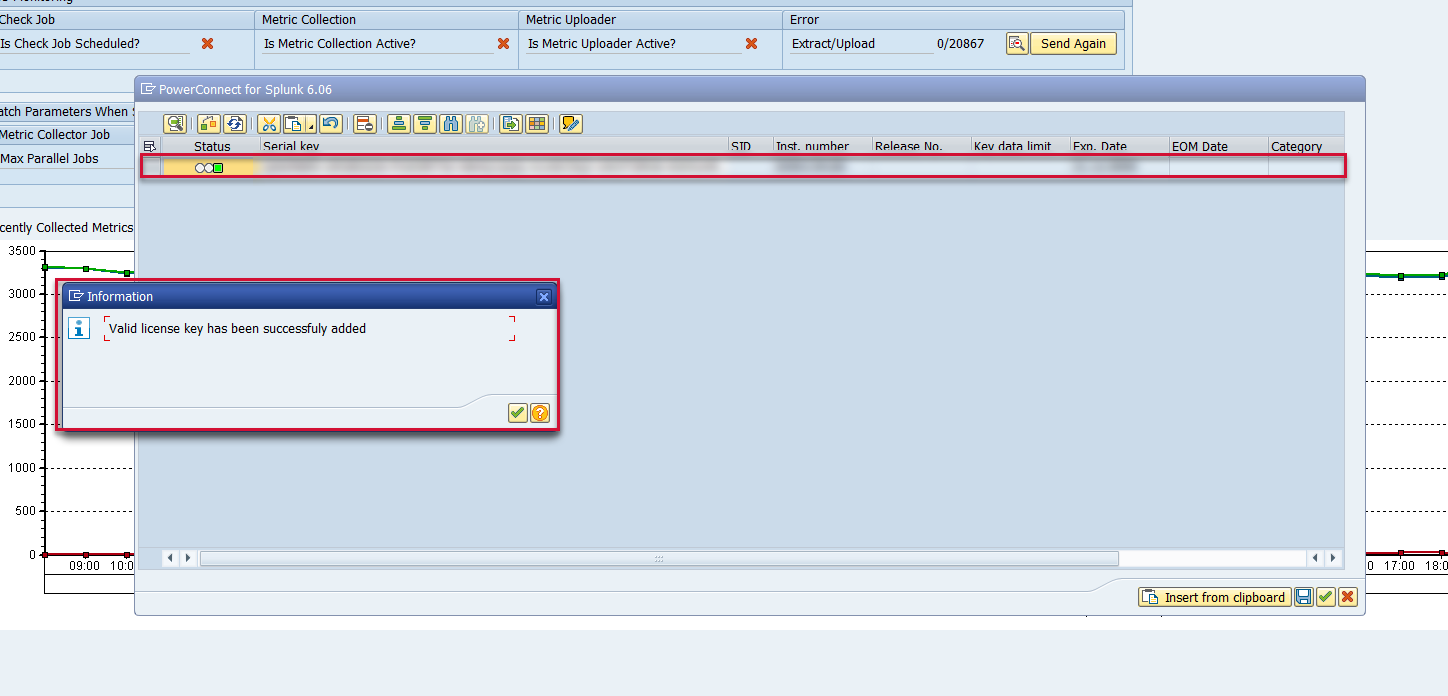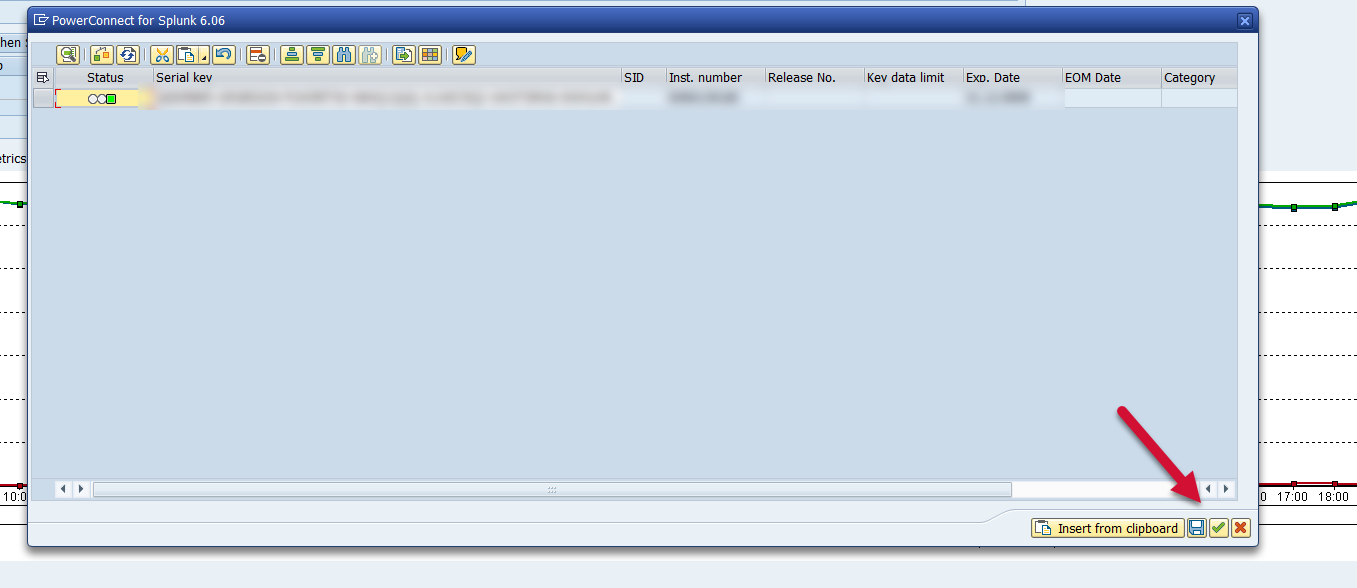 The license key will be successfully applied.