KB 154 - Perform Splunk Endpoint Connection Test for PowerConnect ABAP
KB 154 (ABAP): Perform Splunk Endpoint Connection Test for PowerConnect ABAP
| Category: Information | Priority: Normal |
| --- | --- |
| Platform: ABAP | Version: 1 from 23.03.2021 |
Description
To perform a Splunk end point connection test after installation please perform the following steps:
Log into the SAP system in the client in which the PowerConnect application was installed. Execute the /n/bnwvs/main transaction, and go to Administrator → Splunk Setup → Upload Scheme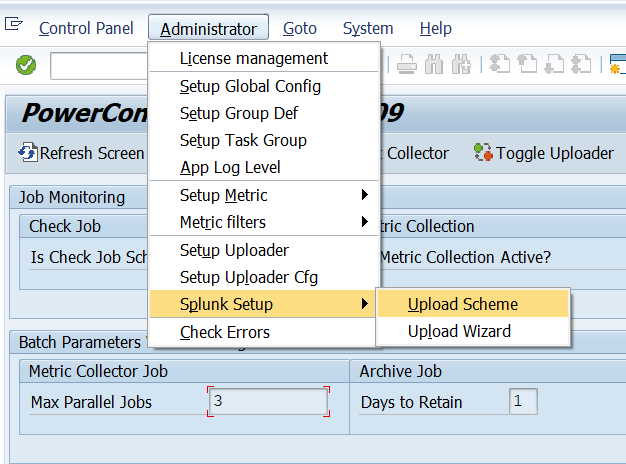 Click on the endpoint you would like to test on the right half of the screen, and then click on the "Test" button

The connection test result should read "Connection test successful". If it doesn't please perform additional troubleshooting.