KB 88 - Change Tablespace (Metric Tables)
KB 88 (ABAP): Change Tablespace (Metric Tables)
Category: Information
Platform: ABAP
Priority: Normal
Version: 1 from 23.03.2021
---
Description
By default, the PowerConnect metric tables are dropped and recreated during archiving procedure. In this case, the default SAP tablespace is used to create the tables again. In case there is a reason to move metrics tables to another tablespace, Please follow the steps below:
Log into the managed system and execute the /n/bnwvs/main transaction. Go to Administrator → Setup Global config.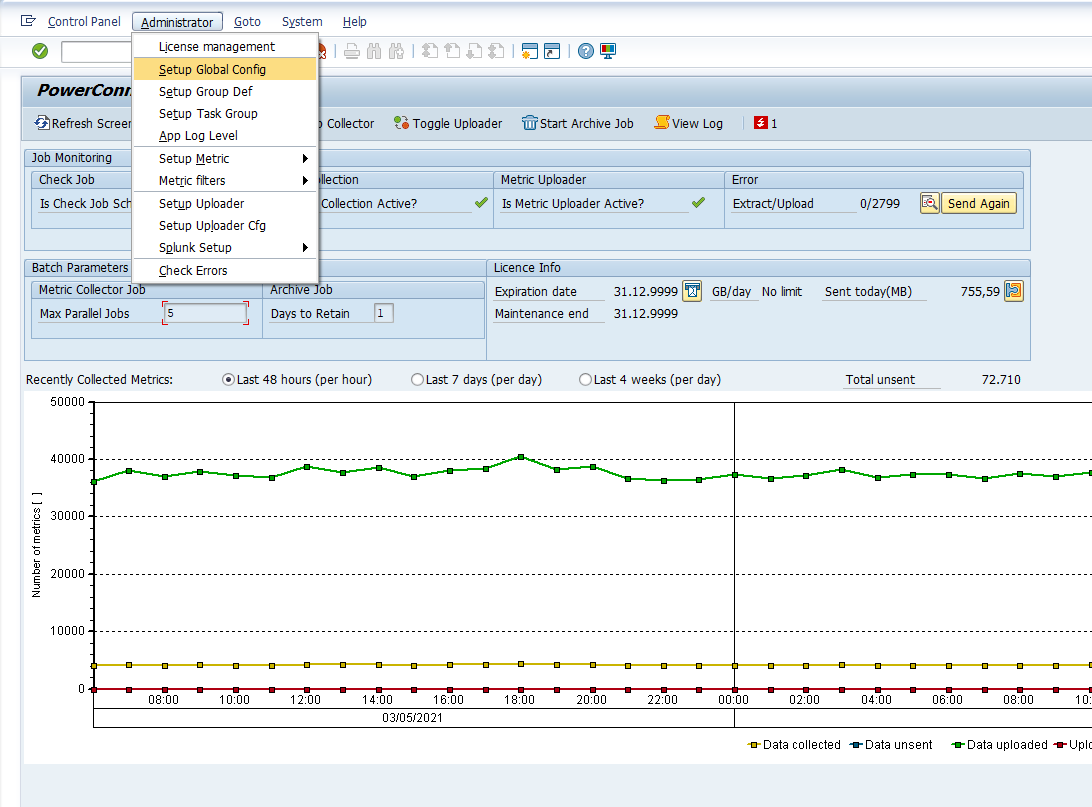 Switch off the CLUSTER_TRUNCATE parameter by removing the "X" value. It will prevent the metric table recreation.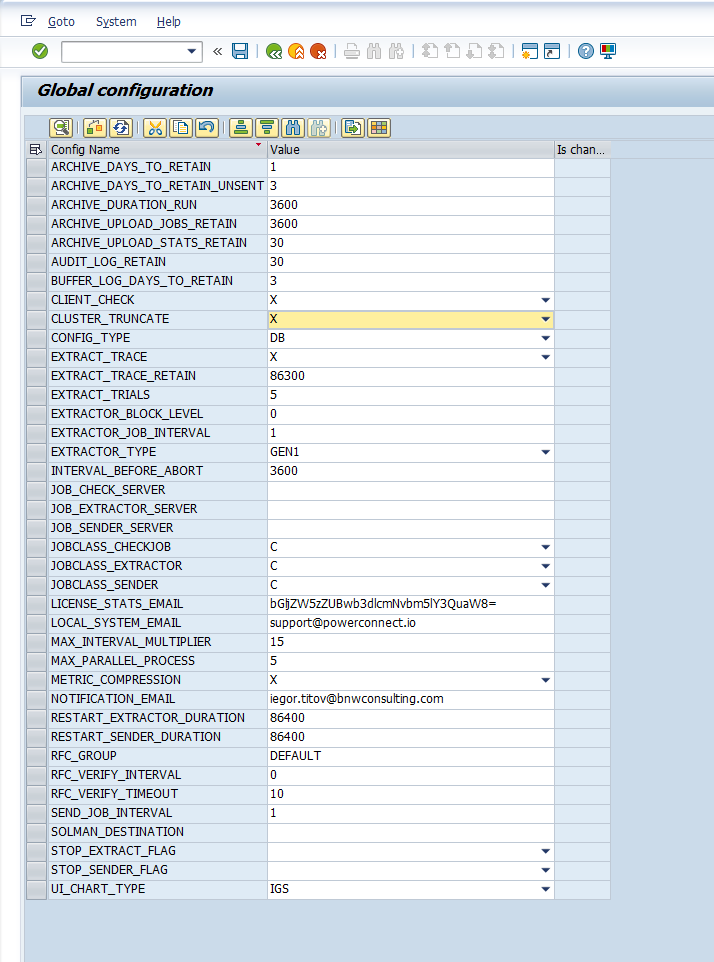 Once it is done, the database team can move the /BNWVS/MTR* tables to the necessary tablespaces. Please find the list of metric tables below:
/BNWVS/MTR

/BNWVS/MTR_01

/BNWVS/MTR_02

/BNWVS/MTR_03

/BNWVS/MTR_04

/BNWVS/MTR_05

/BNWVS/MTR_06
Product version
| | | |
| --- | --- | --- |
| Product | From | To |
| PowerConnect [NW,S4HANA,S4HANA Cloud] | [Affected version from] | [Affected version to] |
[SAP product version]