Data Description
The RSUSR003 event is used in SAP to check the passwords of standard users in all clients.
Potential Use Cases
This event could be used for the following scenarios:
Do determine if the standard users still have their default passwords.

If the standard users have well-known passwords.

To determine if of the standard users is locked.
Splunk Event
The event will look like this in Splunk: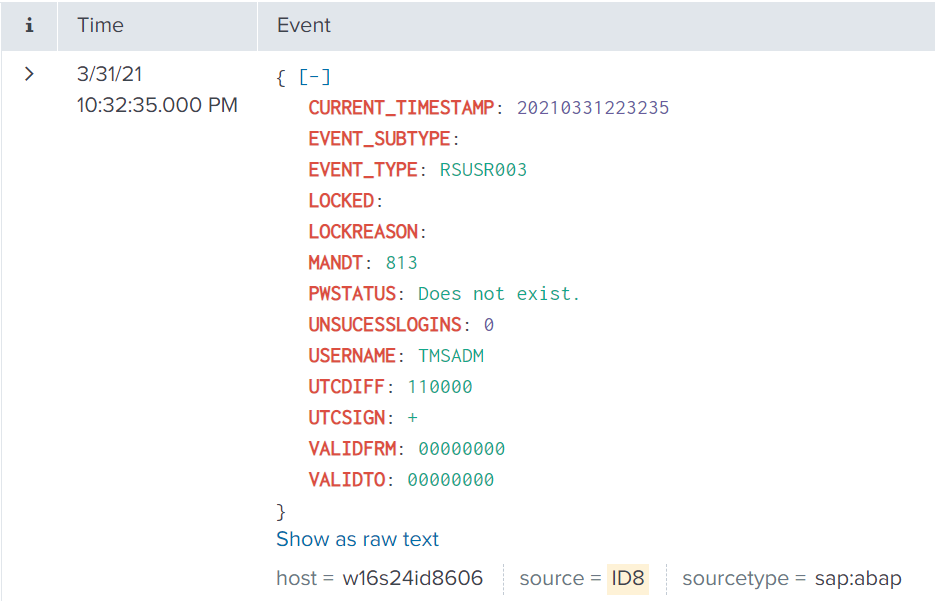 SAP Navigation
Navigate to this data by using the RSUSR003 t-code. THen enter the user selection parameters, and select the Execute button.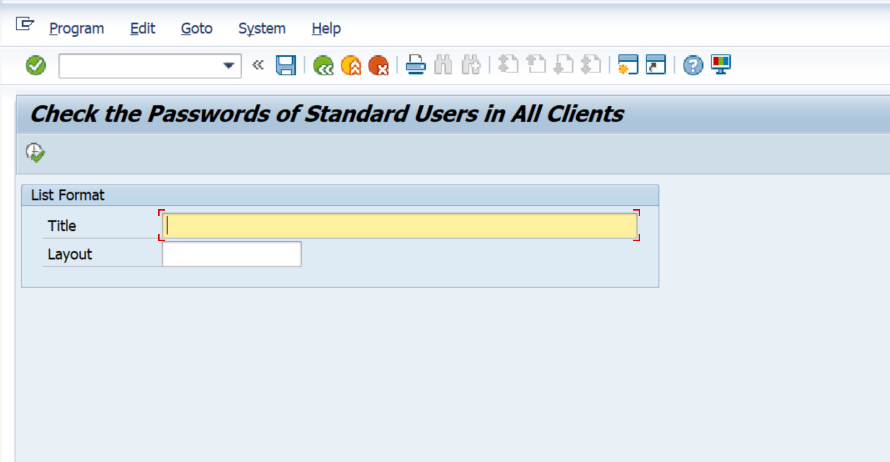 The data below will match the data that is sent to Splunk.