Data Description
The SM51_STATE event is used in SAP to determine the application server status.
Potential Use Cases
This event could be used for the following scenarios:
To determine if all application servers have restarted after maintenance.

To alert on instances where an application server goes down.
Splunk Event
The event will look like this in Splunk: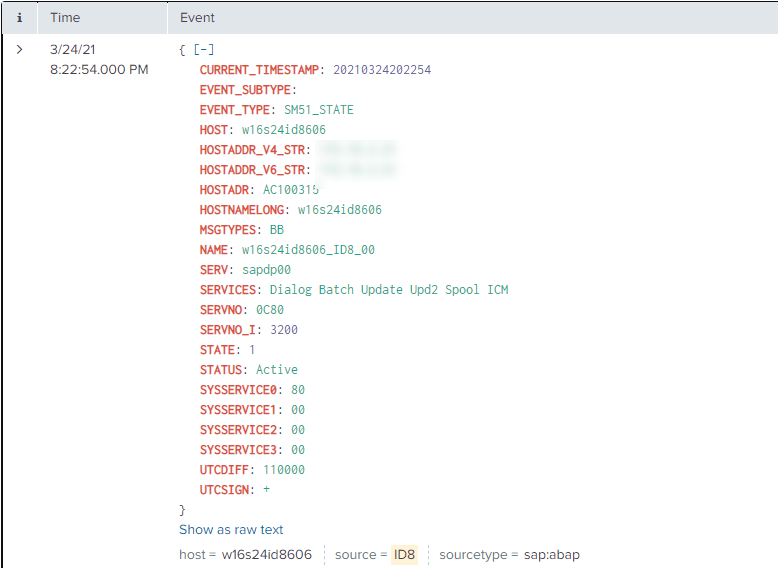 SAP Navigation
Navigate to this data by using the SM51 t-code. The data from the opening screen shows the information from the SM51_STATE event.