Data Description
The SM58 event is used in SAP to view and address errors associated with the asynchronous RFC error log.
Potential Use Cases
This event could be used in the following scenarios:
Alert on tRFC failures.

Identify failures associated with specific transactions for a business process monitoring use case.

Correlate with RFC connection data to determine the impact of any RFC connection failures.

Trend tRFC errors over time.
Splunk Event
The event will look like this in Splunk:
SAP Navigation
To access the SM58 data, log into the managed system and execute the SM58 t-code. Then enter the user selection parameters, and select the execute button.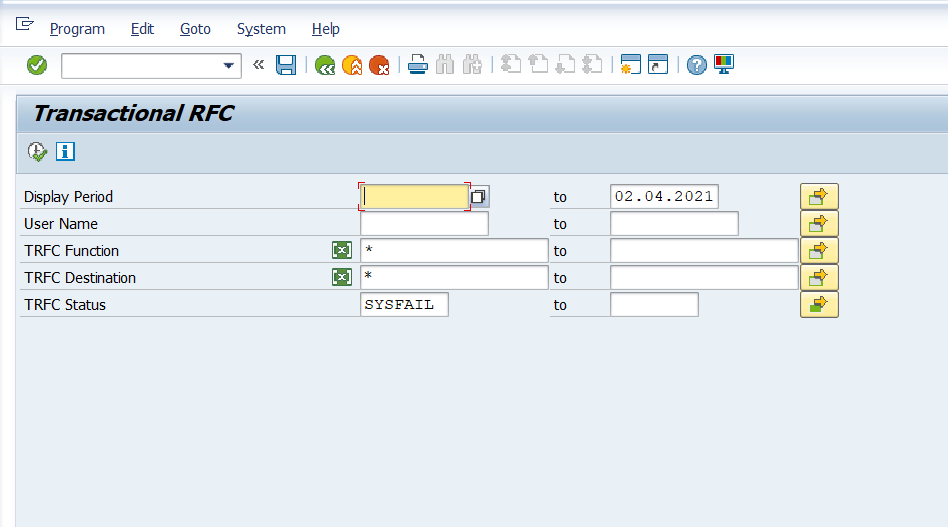 The data visible will match the data in Splunk.