Data Description
The SM59 event is used in SAP to determine the status of an RFC connection.
Potential Use Cases
This event could be used in the following scenarios:
Alert on instances where RFC connections go down.

Visualize RFC connection failures over time.

Correlate RFC connection failures to other system activities such as tRFC failures and failed outbound iDocs.
Metric Filters
This metric filter is used to stop or start the collection of RFC connections in the system. Log into the managed system and execute the /n/bnwvs/main transaction. Then go to Administrator → Metric Filters → More → SM59 dest. filter.
Then either check or uncheck the Exclude box based on whether you would like to collect the results of the RFC connection test. If the Exclude checkbox is selected it means that the event will not be collected. Similarly, if the Exclude checkbox is not selected it means the event will be collected. Populate the table as desired, and save.
SP 6.07 and below: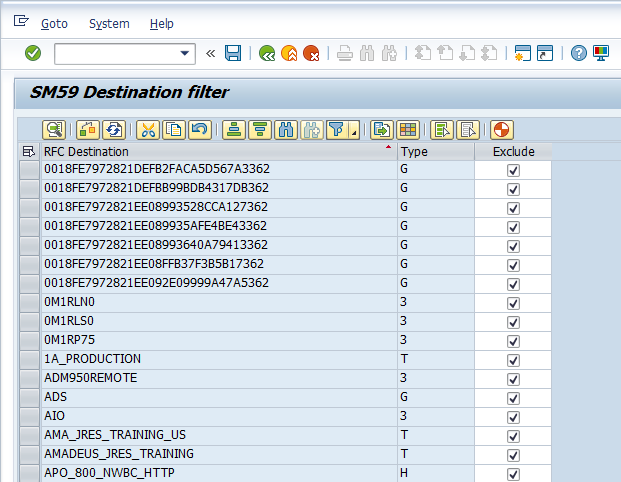 SP 6.08+: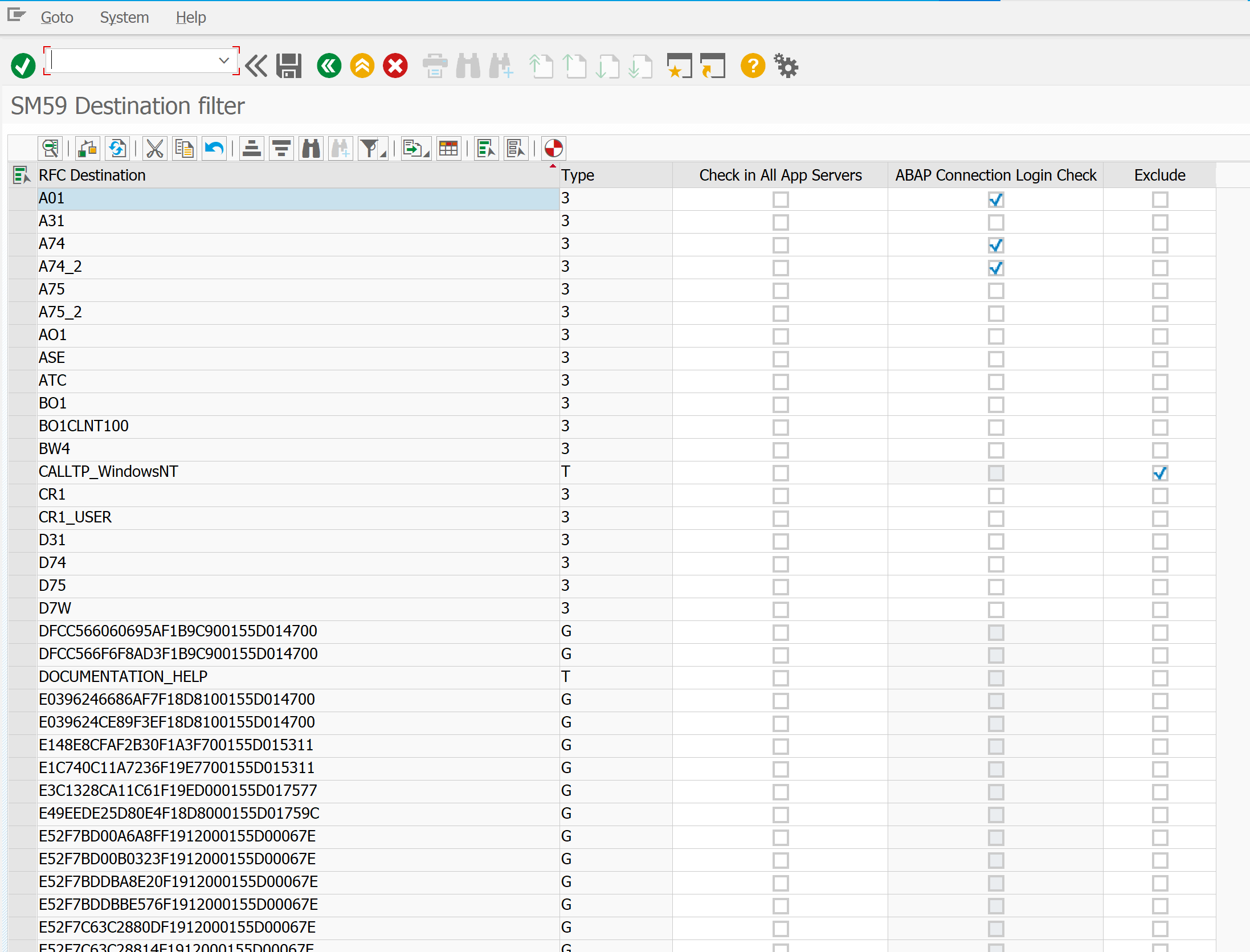 Starting from SP 6.08 it is possible to activate RFC destination check from all application servers available in the system. Checkbox 'Check in All App Servers' needs to be set in this case. Login/authorization check is also an option for ABAP destinations ('ABAP Connection Login Check' checkbox should be activated in the filter dialog).
Splunk Event
The event will look like this in Splunk: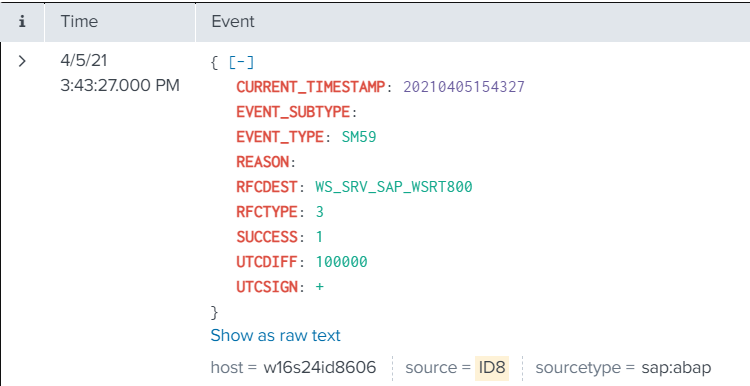 SAP Navigation
Log into the managed system and execute the SM59 transaction. Expand the desired RFC connection type and double-click the RFC destination of interest.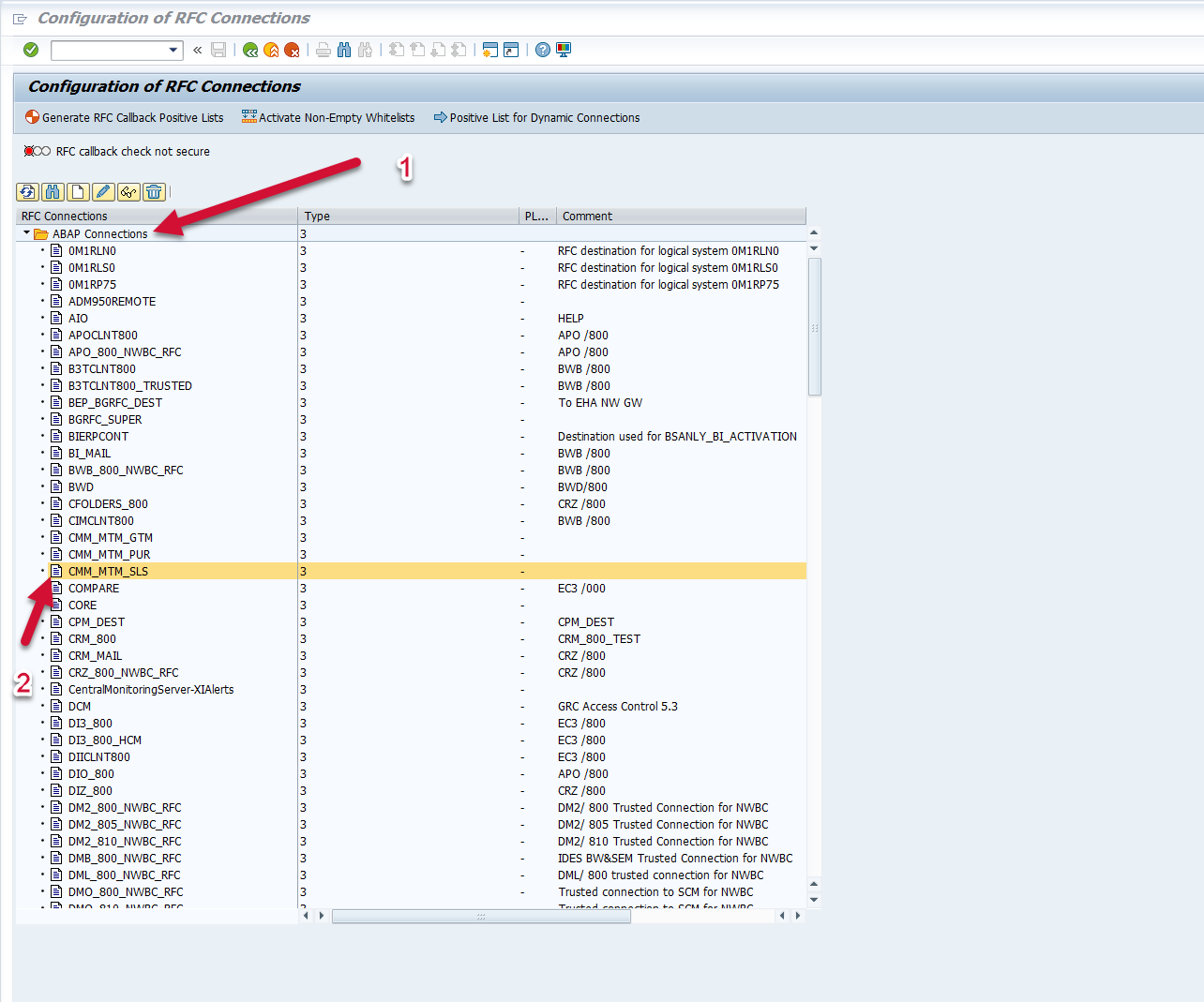 Then perform a connection test by selecting the Connection Test button.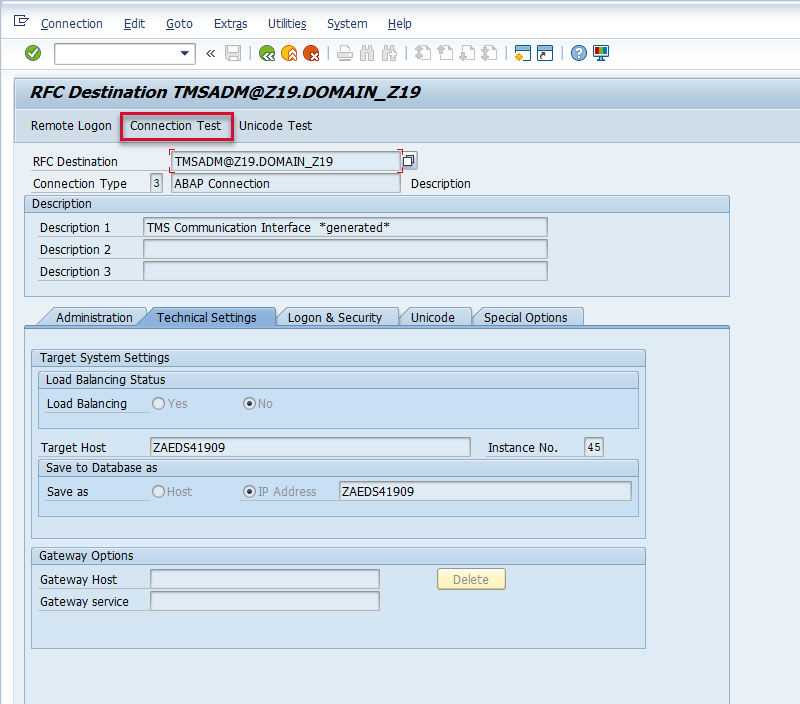 The results of the connection test will then be displayed. If it is a failure, this will be collected in the REASON field in Splunk. If it is a success, it will show a null value in the REASON field in Splunk.