Data Description
The SM59_RFCDES event is used in SAP to view RFC connection details.
Potential Use Cases
This event could be used in the following scenarios:
Identify changes made to RFCs setup in the environment.

Correlate RFC changes to RFC destination failures.

Visualize the types of RFC destinations created.
Splunk Event
The event will look like this in Splunk:

SAP Navigation
Execute the SM59 transaction in the SAP system, and double-click the RFC connection of interest from within the RFC connection types available. Below is just an example: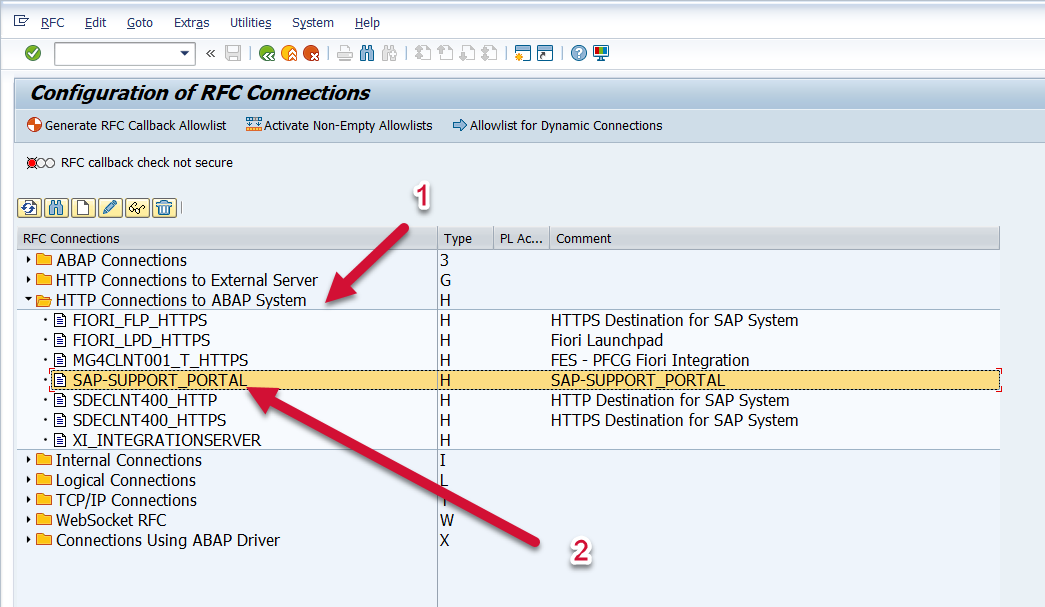 The data from the Administration, Technical Settings, Logon and Security, and Special Options tabs will be extracted and sent to Splunk.