Use the latest installation resources, provided by your Splunk distributor. Installation is quite straight forward. Use recommended settings. For more detailed instructions, refer to the official Splunk documentation.
If you want to change the default installation path or (applicable on Windows) domain affiliation, use the "Customize Options" button, otherwise use "Next".

Ensure to have users with administration privileges in Splunk as well as in SAP Basis.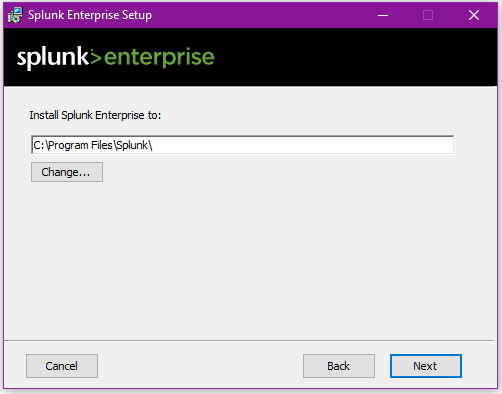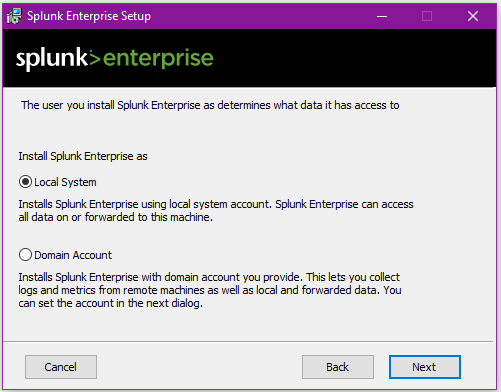 Create an administration user account responsible for any configuration task in Splunk. Please choose a reasonable password for it.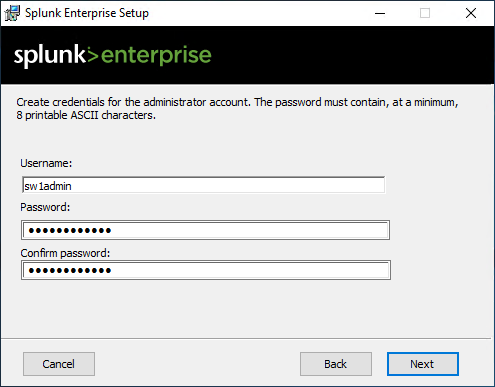 Wait for the process to be started, which could take a while and open a browser window. Load the address http://<hostname>:8000 to open the management interface of Splunk Enterprise.

You're requested to change the password provided while installing Splunk. Please comply with this requirement.