Apply PowerConnect License (PowerConnect Java 6.X)
Adding License Key (PowerConnect Java 6.X)
After the PowerConnect agent has the correct credentials and has been restarted a license must be installed. Obtain your license from your reseller and use the below steps to install the license.
Open a browser and navigate to the PowerConnect admin page http://<serverhost>:<port>/webdynpro/resources/com.powerconnect5/spcj_wd/SapPowerConnectJava#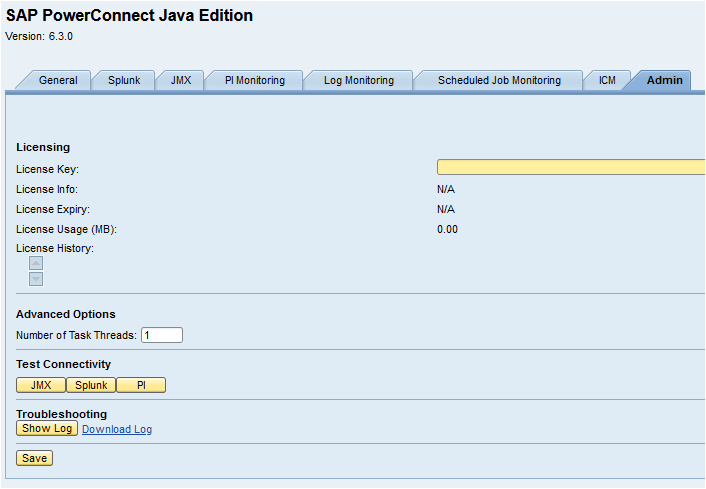 Enter the license key in to the License Key field, and click SAVE
If the license key validates then a message will be displayed confirming the license key is valid. If you receive an error that your license key is not vaild, then restart the agent using the steps below Starting / Stopping Agent and re-enter your license. If you continue to receive a message that your license key is not valid then collect the agent logs using the instructions in section Troubleshooting → Collecting Logs and send them to your reseller.
After you install the new license restart the agent using Starting / Stopping Agent.