Create an access user in Splunk
Last step in app configuration is to create a corresponding user.
In Splunk settings please select "Users" and create a new user by clicking o the corresponding button.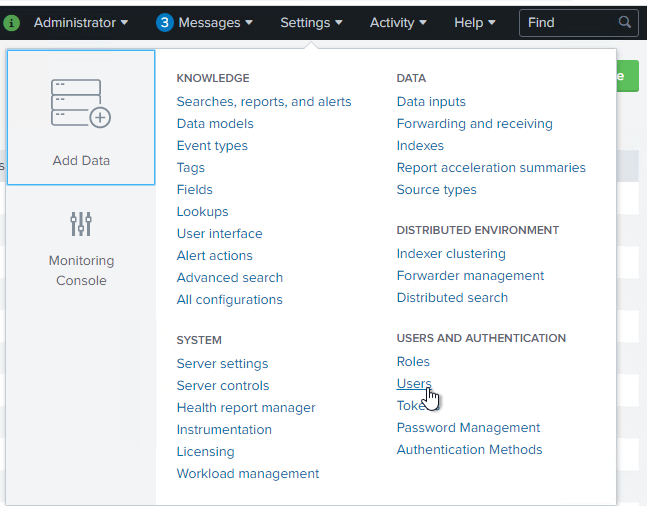 Provide a user name and a password.

Assign the role created before, as well as the role "user".

"Save" the new user.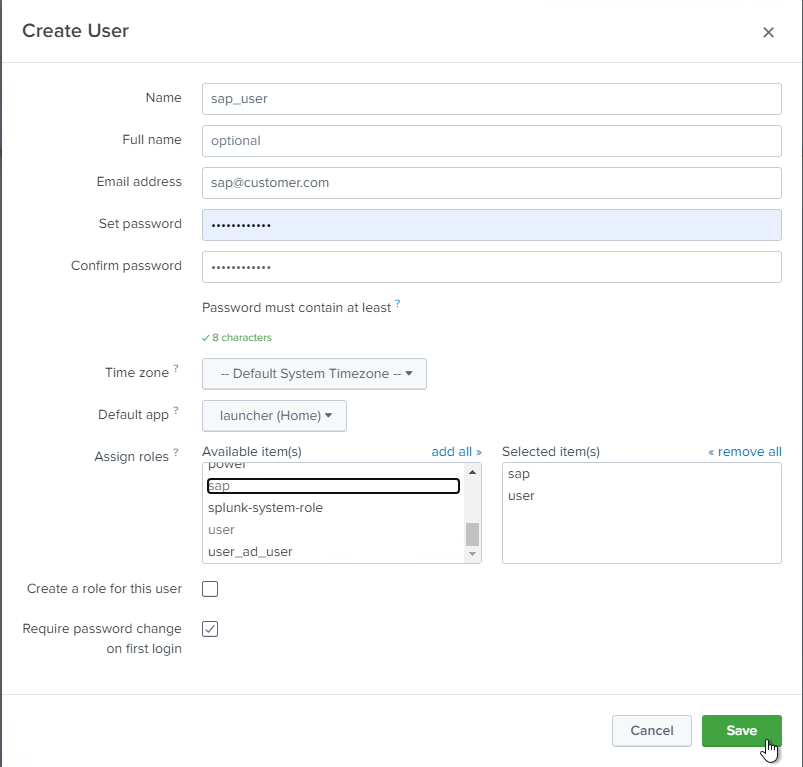 As the next step; you can continue with installing the PowerConnect program in SAP AS ABAP or S/4HANA or SAP AS Java.
Once the SAP part is done, kindly proceed with the App Setup Page andPost Installation Configuration.